A Career within Estates Service
National Estates – Current vacancies
We're a national service which comprises of five operating units, a property assurance team, national technical support team and a business management team.
Each of our operating units, led by Estates Operations Managers, is made up of property professionals, including chartered surveyors, who carry out the main technical function of the service, dealing with our customers face-to-face.
Alongside our property professionals are Estates Project Support Officers, who deliver essential support to the activities led by our surveyors, helping Estates to build and sustain working relationships which empower our customers.
For us, a surveying career is more than providing expert, professional support to our business: it's about making a real difference to the environment.
With landholdings extending to some 26,000 hectares and a £2.6 billion capital programme to better protect 300,000 homes, the future brings ever-evolving challenges and new exciting opportunities for the Environment Agency.
Core to the delivery of the Agency's Ambition to 2020 and the Government's landmark 25 Year Environment Plan, our Estates Service is committed to being exemplary and providing a professional service, that exceeds customer expectations and delivers value for money.
One Team: A Future For You
We operate at the place where environmental change has its greatest impact on people's lives: it's our job to create a better place for people and wildlife.
As an expert to the business in our specialised Estates Service, the environment will be at the heart of everything you do.
Your work will ensure that we drive forward innovative and sustainable environmental outcomes for our local communities.
We currently have a variety of roles within our Estate Service for forward thinking candidates, who are confident to take ownership of busy and varied workloads.
Whether out on site meeting partners for multi-million pound construction projects, or giving positive direction to the business on estate management matters, you'll empower our customers and exceed expectations.
Being a vital member of our frontline operational teams, the breadth of work you'll get involved in is second to none.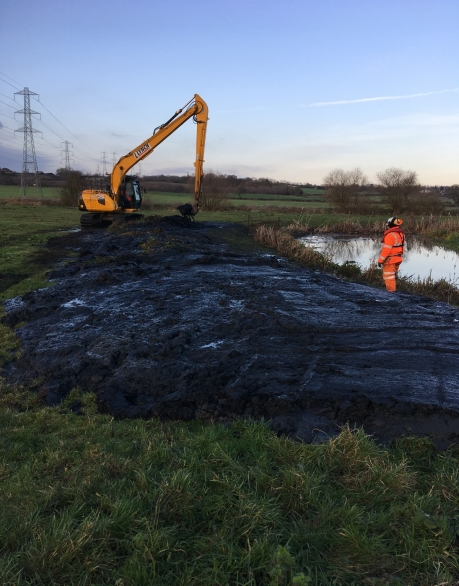 There are exceptional benefits to look forward to here, including a generous pension and substantial leave.
We offer a range of flexible working options, including flexi-time and part time/job share, where possible, so you can strike the right balance between work and home life.
Naturally, we want you to be the best in your field, so expect training and development that helps you grow professionally. We will also pay your fees for one professional membership.
We value a diverse workforce and welcome applications from all sections of the community who wish to join an organisation which values everyone.
We particularly welcome applications from Black, Asian and Minority Ethnic (BAME), disabled, female and LGBT+ candidates, so that our team really does represent and understand the communities we work with.
We want all our people to feel good about where they work and why they come to work, that they can be themselves without fear of judgement or prejudice and that all views are equally respected and valued.
We believe everyone should have an equal chance of achieving their life goals.
Diversity: it's in our nature.
We work to create better places for people and wildlife, and support sustainable development.